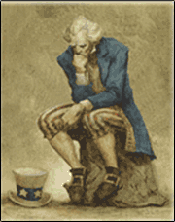 Meet the Technology that is Uncovering 2020 Fraud
The search for phantom voters is over. Phantom voters are sitting next to you at the restaurant or standing next to you at the bank. They are your friend and neighbor. You may be a phantom and not know it.
Phantom voters, the definition, is morphing from fake voters hiding in UPS boxes to people who advanced computer models predict will not vote.