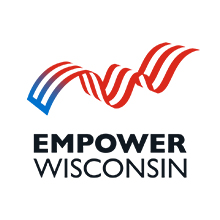 Wisconsin Spotlight: Kenosha's key role in election scandal
MADISON — Six Kenosha residents have filed a complaint with the Wisconsin Elections Commission alleging the city allowed Mark Zuckerberg-funded, liberal groups to take over November's election.
The action is the latest in a growing number of election law complaints against the "famous Wi-5" — Milwaukee, Madison, Green Bay, Kenosha and Racine. But unlike in Green Bay, where the city's clerk challenged the infiltration of the outside groups and meddling city officials, new emails show election officials in the other four Democratic Party strongholds were glad to go along for the well-funded ride.
The emails, obtained by Wisconsin Spotlight, show just how deeply entrenched the Chicago-based Center for Tech and Civic Life's network of left-wing "partners" was in the administration of elections in the five cities. And just how partisan the activists are.