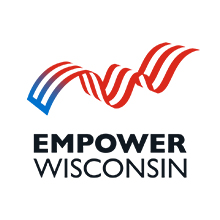 Evers kills voter integrity bills, thumbs nose at the law
MADISON — Wearing out his veto pen, Gov. Tony Evers on Tuesday killed a half-dozen GOP-led bills aimed at restoring confidence in Wisconsin's elections.
The Democrat vetoed legislation that would have prohibited local elections officials from filling in missing information on absentee ballot envelopes (curing ballots), one of myriad election integrity concerns from November's hotly contested presidential election.
Evers also stopped from becoming law bills that would:
— Check abuses of the so-called "indefinitely confined" status
— Clean up language on special voting deputies in nursing homes, and
— Give election observers the ability to actually see what is going on at polling stations.