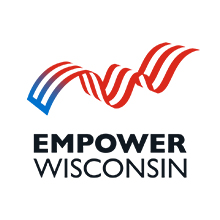 COMMISSIONERS KEPT IN THE DARK
In new emails first published by Wisconsin Spotlight, Milwaukee Election Commission Executive Director Claire Woodall-Vogg gushes to Wolfe about the work of Michael Spitzer-Rubenstein and the resources of his National Vote at Home Institute.
In an email sent on Aug. 28, Woodall-Vogg praises Spitzer-Rubenstein for helping her create "inputs and outputs to help us determine staffing needs and staffing responsibilities at Central Count based on actual quantitative data."
"They will also be helping the Election Commission with our voter education communications around absentee voting and the messaging we will use," the Milwaukee elections official wrote. She didn't include the fact that Spitzer-Rubenstein once ran email campaigns for Democratic congressional campaigns, for instance.
READ ARTICLE HERE