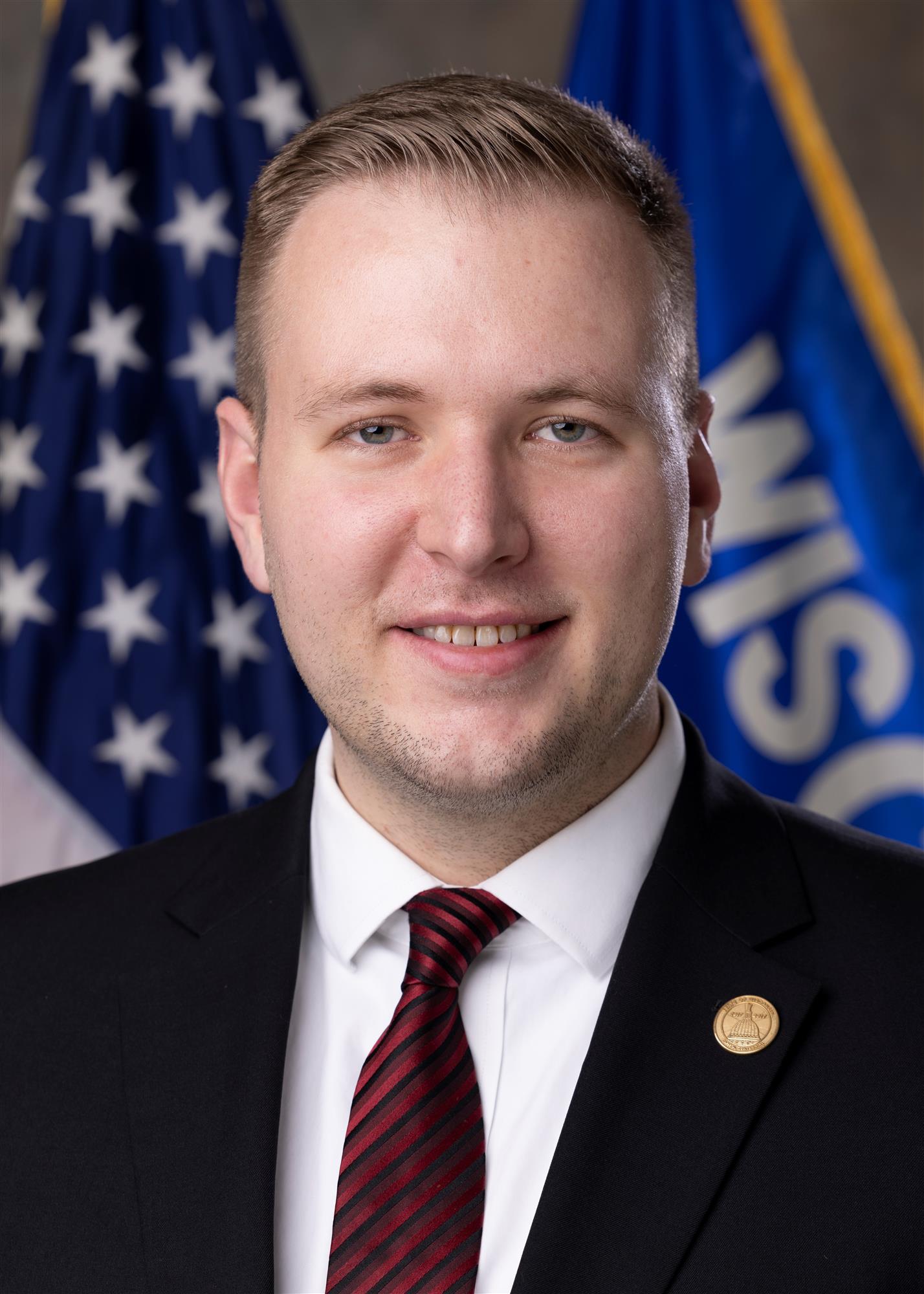 Nik Rettinger
Representative
Nik Rettinger was born and raised in Southeastern Wisconsin and graduated from Waukesha South High School. He joined the Boy Scouts and achieved the rank of Eagle Scout before going on to attend the University of Wisconsin–Milwaukee at Waukesha where he earned his associate's degree. Nik went on to the University of Wisconsin–Milwaukee and earned his bachelor's degree with double majors in history and political science and a minor in International Studies.
After interning for United States Senator Ron Johnson in his final semester of college, Nik went on to work as a legislative aide at the Wisconsin State Legislature providing public policy research for various legislators until most recently serving as a Chief of Staff in the State Senate.
Nik has an extensive history of leadership in the Republican Party, at the local, state, & national levels. He is the fourth Vice Chairman of the Executive Board of the Republican Party of Wisconsin, as well as the former Chairman of the Republican Party's 1st Congressional District and former 1st Vice Chairman of the Republican Party of Waukesha County. Nik also serves as the Chairman of the Wisconsin Young Republicans, the official young professional auxiliary of the party, and was elected to serve on the Young Republican National Federation Board of Directors.
Nik lives in the Village of Mukwonago with his wife Sidney where they attend Brooklife Church. He is a member of the National Rifle Association, a member of the Mukwonago Area Chamber of Commerce, and an active league member at Jay's Lanes with fellow community and business leaders. Nik has a true passion for public service and the law. This has led him to his work both at the community level and in Madison as the representative for the 83rd Assembly District.
Nik serves as the Vice-Chairman of the Assembly Committee on Judiciary. He also serves on the Financial Institutions; Insurance; Consumer Protections; and Workforce Development & Economic Opportunities Committees.